Hello,
I am a Feodor-Lynen Fellow at the University of Vienna and a Postdoc at VU Amsterdam who recentlishly defended his dissertation in Philosophy with Professor Sven Bernecker at CONCEPT at the University of Cologne. Said dissertation is forthcomig with Routledge.
My research is on non-evidential or hinge epistemology, virtue epistemology, and philosophy of psychology.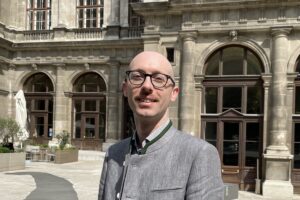 I can be reached via [my first name].[my family name]@gmail.com.
If you want to get back to the Stirling Bus.